Adding visual content to your social media marketing strategy can be a bit scary.
You might want to include graphics in your posts, but you're a small business or freelancer with little to no experience in professional photography or design.
Why would you even need to add images to your marketing content?
Well, we know images are powerful drivers of engagement on social media. Image posts on Facebook drive 80% of the engagement. An analysis of more than 100 million posts found that image posts consistently outperform text and link posts.
How many times have you been scrolling through your feed, when suddenly an eye-catching image causes you to pause?
What makes images so irresistible?
Humans are visual creatures. It's estimated 90% of the information that comes to the brain is visual. In short: Your small business social media strategy MUST include amazing graphics and images.
If you're selling a product you might have more to work with, but what if your business is service-based? Can you quickly edit the dimensions of images so they're perfectly displayed on different social media platforms?
Fortunately, there's a whole host of free (and easy to use) online tools to help solo or small businesses like yours craft stunning graphics.
Today,  I'm excited to share five of my favourite photo editing and graphic tools.
Ready? Let's begin!
Landscape
Did you know that images must be correctly sized for different social networks? For instance, the size of a Facebook cover photo won't necessarily work for Instagram or Twitter.
Here's a great infographic from Spredfast with the dimensions of the different sizes.
So does this mean you have size each image individually? Not many freelancers or small business owners have the time for that kind of PT.
Enter Sprout Social. Sprout Social has a great tool, Landscape. You upload the image and select the networks you'll be posting to and Landscape does the resizing for you. Within in minute or two (depending on the number of images) you new resized images will start downloading.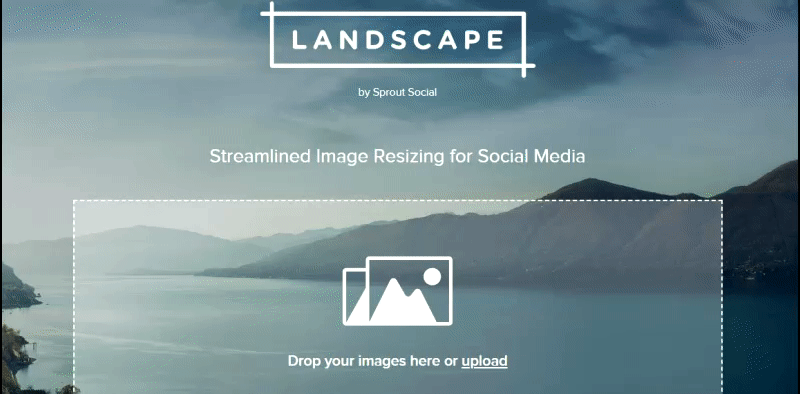 Pablo
You'll likely be more reliant on stock images if you're selling services and not physical products. There's a host of great stock image sites (be sure to check the copyright). I keep coming back to Pablo, by Buffer. It's my go to for quote graphics (maybe I'm biased because I am obsessed with Buffer. Their product is amazing and the company is cool too. Total transparency. They share information on their salaries and the firm's financials. Ok, no more fan-girling. Back to the blog post).
Buffer curates royalty-free images from stock image websites. You can edit the image and add your own quotes. Pablo also has a few built-in quotes. What sets it apart is how easy it is to use. To give you an idea of EXACTLY how easy: the image below took me just over a minute to put together.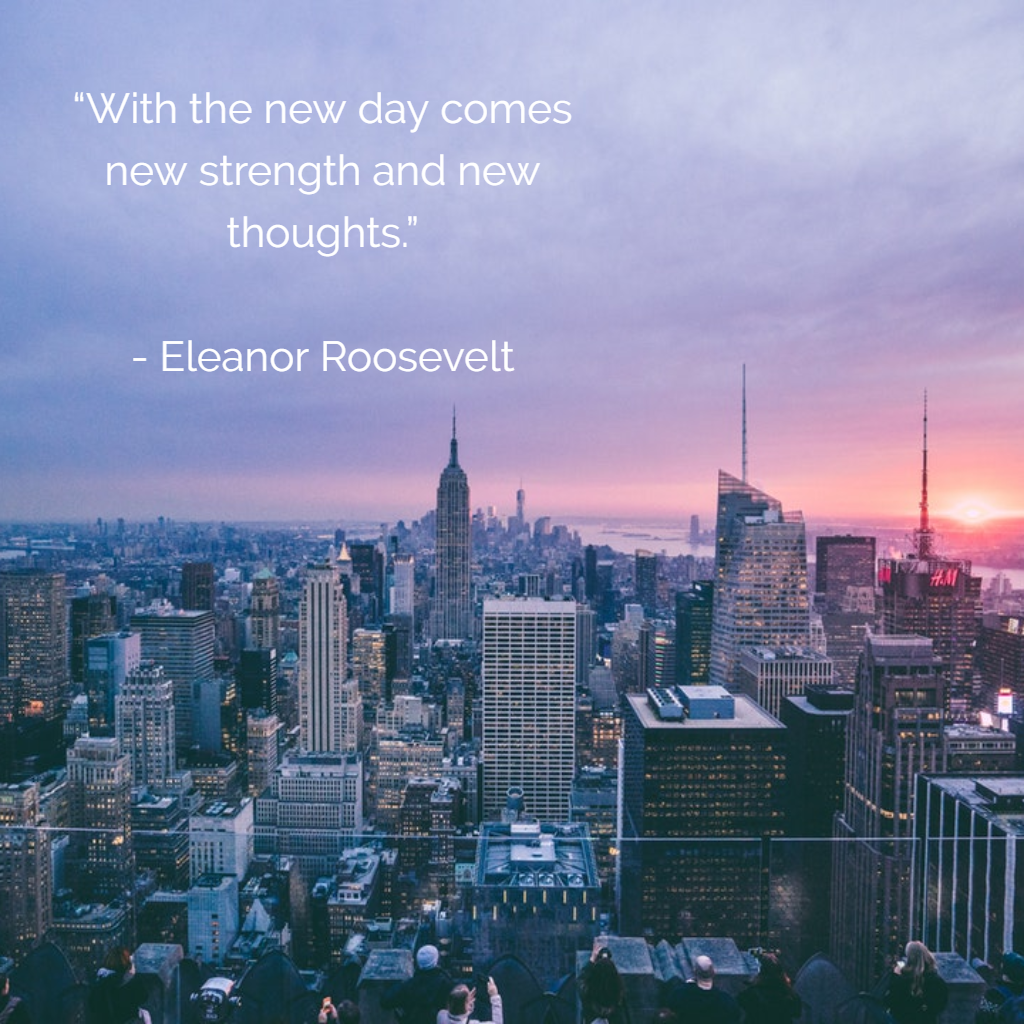 Canva
Canva might be one of the most versatile graphic design tools. You can create anything from social media graphics to flyers to presentations. They have loads of templates and you can upload your own images, like your logo.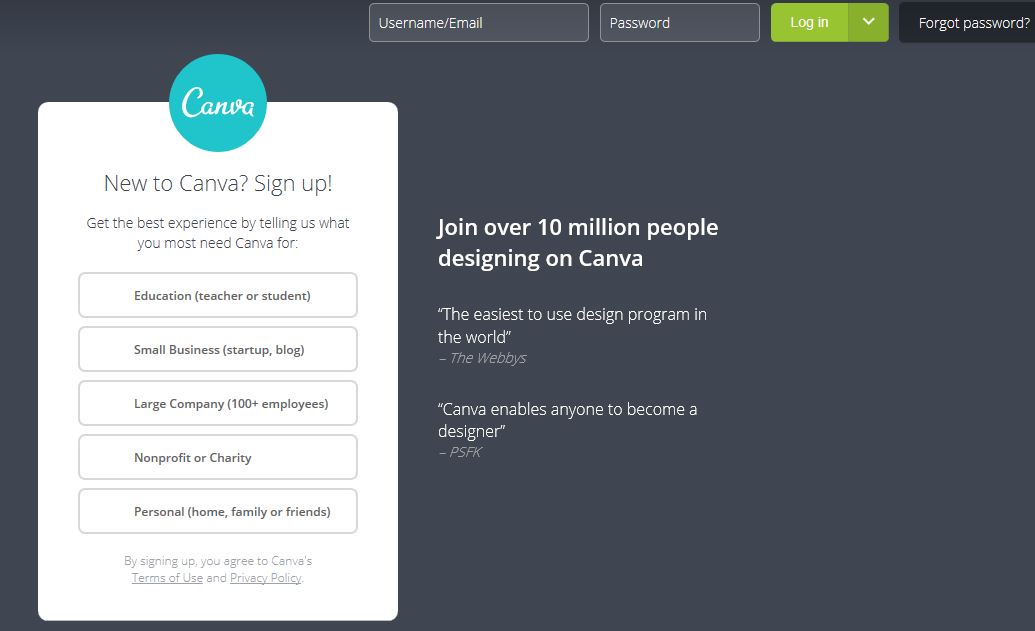 Once you create your account, you can browse the different types of templates. This is particularly useful for social media, we've just discussed how different platforms have different sizing for images.
Canva's interface is easy to understand, and you can start creating graphics as soon as you sign up. Some elements will only be included in the paid plan, but the free option comes with most of the features you'll need.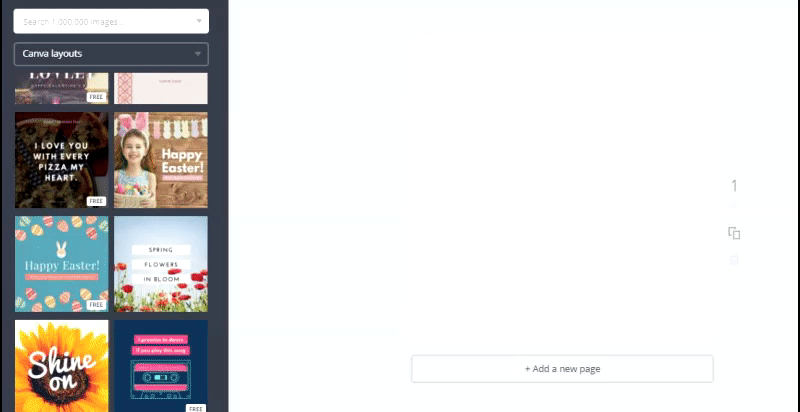 Crello
Crello is similar to Canva, with one awesome add: Animated graphics. I can get lost in Crello. It's fun to experiment with the animations and I've found browsing through them can spark content ideas! It's a great way to add variety with a unique element to your social media strategy. I've found these work really well on Instagram.
Snapseed
Snapseed is a free photo photo editor from Google. This mobile app (available for iOS and Android) will transform your phone into a powerful photo editing suite. It's equipped with 29 features to crop, rotate and adjust your images. Snapseed lets you overlay text and add filters to your image. A share function in the app means you can post to your selected social network. If you're on Instagram and letting your personality shine through on your business account, this is a great tool for editing  – and sharing – on your mobile device.
Conclusion
Adding visual content to your social media strategy can be overwhelming. You're not sure where to start. And a small business or freelancer, you're not sure you have the resources. Using these tools you can start including professional graphics you're able to create quickly and on a budget.
Image credit: Pablo by Buffer